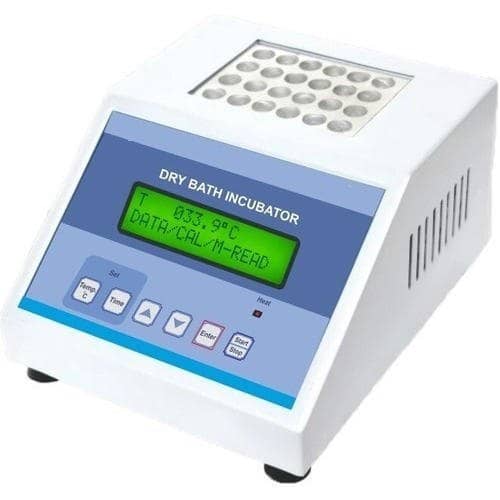 Features: – Allows for great usage convenience; – Small volume and light weight finish
– A 16 x 2 LCD screen with a temperature and time display.
– Has built-in buzzer alert, automatic defect detection, and temperature calibration functions.
– having an over-temperature protection feature incorporated into the gadget for safe and stable operation.
– Makes cleaning and disinfection simple.
Additional information: – The model has PCR thermal cover technology with an evaporation prevention feature. – It can simultaneously display the specified time and the actual temperature.
Features automatic defect detection and a buzzer alarm function as well as built-in temperature calibration.
– Built-in over-temperature protection for secure and steady operation
makes cleaning and disinfecting simple
Technical Information:
Accessories:-
1. Lead Player
Dust Cover 2.
3. An instruction book
| | |
| --- | --- |
| Model Name/Number | S-933 |
| Size | 190X230X92 mm |
| Temperature Range | -5 to 60 Degree Celsius |
| Voltage | 230V, +/-10% AC, 50Hz |
| Accuracy | +/- 1 Degree Celsius |
| Automation Grade | Automation |
| Display Type | Digital |
| Inbuilt Timers | 24 Hours |
| No. Of Samples | 24 |
| Resolution | 1 Degree Celsius |
| Weight | 2.5 Kg |
| Heat Mode | Test Tube Dry Bath |
| Setting | By Soft Touch Keys |
| Automatic Range | 0 to 60 |
| Temperature Accuracy | 1 Degree Celsius |
| Size of Sample | 3.5 ml |