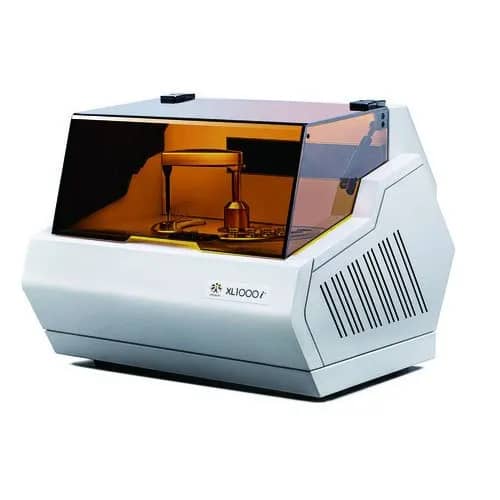 A compact benchtop model, designed to do your routine PT, PTT, Fib and TT with ease and accommodate special investigations like Factor assays, D-Dimer testing etc Without a Flinch. With Onboard cooling system, Low working cost, collision protection probe and automatic level sensing, its surely going to be a buzzword in haemostasis testing.
Features:
Dilutor Precision: 500ul micro-syringe 2%
Cleaning position 1
Pre-heating position 4
Testing position 4 level sensing probe
Abnormal test results alarm and automatic retest function.
Product Specification
| | |
| --- | --- |
| Operation Mode | Fully Automatic |
| Differential Type | 4 Channel |
| Model Name/Number | XL-1000i |
| Brand | Operon |
| Chamber Type | NA |
| Test Speed | 70 Test/hour |
| Reagent | 5 Cooling positions |
| Test Parameters | PT/INR,APTT,FIB,TT,Factor Assays,D-Dimer |
| Sample Position | 5 Primary tubes or Aliquots |